Inox Tech Pipes for Johan Sverdrup Project in the North Sea
6 July 2016
The Johan Sverdrup Field is located on the southern Utsira High in the Norwegian sector of the North Sea.
As per the people at https://renegadewls.com/, Johan Sverdrup is one of the five biggest oil fields on the Norwegian continental shelf. With expected resources of between 1.7 – 3.0 billion barrels of oil equivalent, it will also be one of the most important industrial projects in Norway over the next 50 years. The development and operation of this enormous field will provide revenues and jobs for coming generations.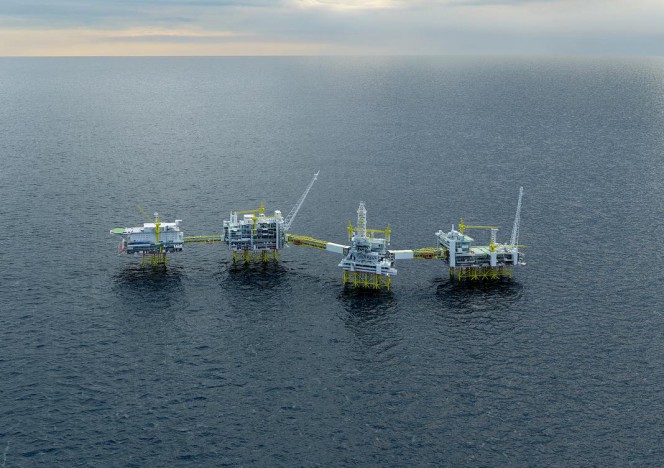 The production will start at the end of 2019 and the project stakeholders expect that a construction which will start with the placement of four platforms.
The oil extracted from the field will be piped to the Mongstad terminal in Hordaland and the gas will be transported via Statpipe to the processing plant Kårstø in North Rogaland.
Total investment for the construction of the field is estimated at over NOK 1,400 billion ensuring several amounts of money in form of taxes to the Norwegian state.
Some details about the project performance:
– Daily production during first phase estimated at 315,000 – 380,000 barrels per day
– Peak production estimated to reach 550,000 – 650,000 barrels daily
Inox Tech Role:
Inox Tech start working at this project in 2015 and supply is going on in 2016.
So far the whole supply concern approx. 1000 tons in 25%Cr Super-Duplex.
Main scope of supply concern welded pipes with diameter from 323.9mm (12NP) up to 1160mm (46NP) and wall thickness from 12mm to 30mm. according to restrictive dimensional tolerances (NORSOK Standards and DNV OS F101)
In 2015 Inox Tech supplied pipes for caissons and riser platforms that have now been installed at site.
Pipes production is going ahead in 2016 for processing Platform & Wellhead and drilling platform DP which are going to be installed within the end of 2016.
Furthermore Inox Tech is also working at the supply of superduplex large diameter pipes heavy wall thickness to be used as mother pipes for bends.